Roads and Traffic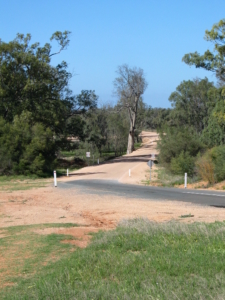 The Wentworth Shire Council has an extensive network of local and regional roads which consist of:
The Council also maintain 217km of State Highway which consists of:
Silver City Highway (SH22)
Sturt Highway (SH14)
Road Condition Report
A map of local roads that may be subject to closure can be found HERE
Our unsealed road network connects with other Shires, for information on road closures in surrounding areas please visit Balranald, Central Darling and Cobar Shire websites. Persons driving on closed roads will be subject to fines and may be charged for any works necessary to rectify damage. Unsealed road condition report will be re-issued only when unsealed road conditions change.
Additional Contacts
In the event of flooding , accidents or roadworks, road closures within NSW, VIC and SA can be obtained by visiting the websites below.