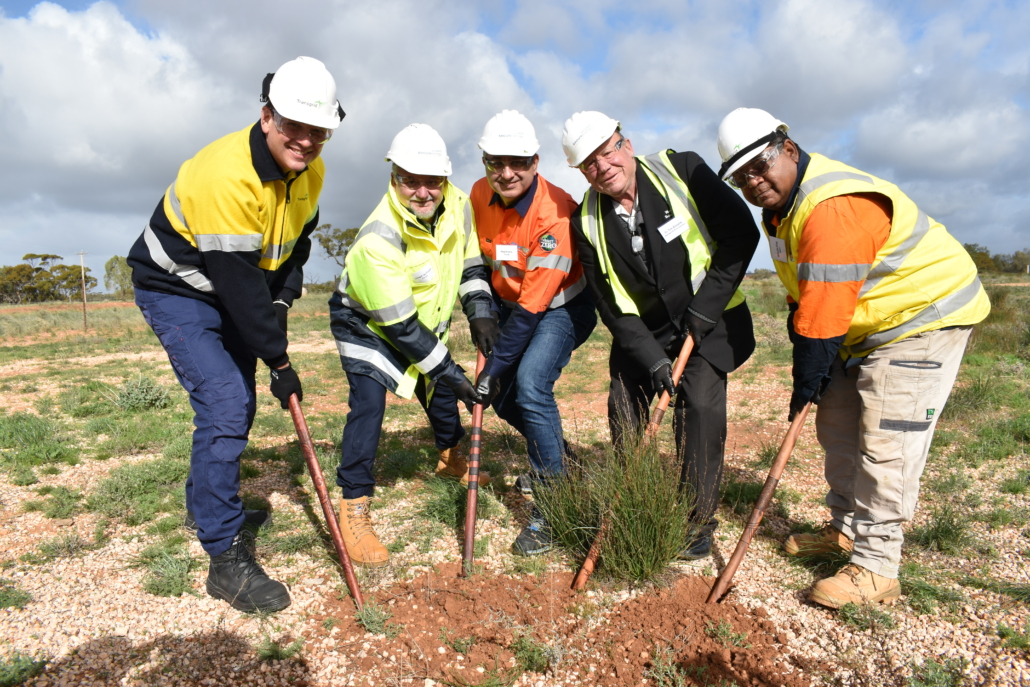 Wentworth Shire Council is excited for the continued economic boost to be brought about by Transgrid's $1.8 billion EnergyConnect project, launched at Buronga on Tuesday.
More than 9000 kilometres of conductor cabling, enough to span from Sydney to Perth three times, will be used to deliver Australia's largest electricity grid project which will enable the sharing of energy between New South Wales, South Australia and Victoria for the first time.
Wentworth Shire Council Mayor Tim Elstone lauded the project's overall benefits for the Wentworth Shire region.
"We have seen Transgrid and SecureEnergy Joint Venture (who is undertaking the project's construction) engage local businesses and communities for the project with a great number of contracts and tenders still to be awarded," Mayor Elstone said.
"These opportunities, whether they have been for health screening, providing infrastructure or services or even accommodation, have been a great boost for the local economy at a time when things have been tough amidst the COVID-19 pandemic and its associated impact.
"Transgrid has also provided more than $35,000 worth of grants to community and not for profit organisations in the Wentworth Shire since 2019 through its Community Partnerships Program which we are grateful for, helping these organisations to continue to function."
Transgrid CEO Brett Redman joined local representatives in launching the project at Buronga, which included the use of digging sticks created by Barkindji Maraura Elders Environment Team Senior Ranger Malcolm King.
"EnergyConnect is a once in a generation transmission project that will help to revolutionise the National Electricity Market and we are really pleased to be getting underway with this critical infrastructure," Mr Redman said.
"The project will be a key component of the future grid, which will enable the integration of renewable generation and support the decarbonisation of the nation's economy."
EnergyConnect is a 900km interconnector which will enable the sharing of energy between New South Wales, South Australia and Victoria for the first time.
Transgrid is building the 700km NSW section from the South Australian border to Wagga Wagga and South Australia's ElectraNet has started building the remaining 200km from the border to Robertstown, SA
The construction of the eastern alignment, (Buronga to Wagga Wagga) is due to commence in 2023, with project delivery expected by 2024.
https://www.wentworth.nsw.gov.au/wp-content/uploads/2022/05/DSC_0688-scaled.jpg
1707
2560
Communications
https://www.wentworth.nsw.gov.au/wp-content/uploads/2022/11/wsc-logo-180.png
Communications
2022-05-31 15:01:50
2022-05-31 15:01:50
EnergyConnect project to deliver economic benefit to Wentworth Shire